Welcome to TUMC, a Christian community in the Mennonite-Anabaptist "peace church" tradition. We aspire to be a family of faith  that welcomes people with diverse backgrounds and stories, worshipping together and supporting one another, while following Christ's example in working for peace and justice in our urban context.
---
This Sunday
New to the city or the neighbourhood? Just visiting? Everyone's welcome at TUMC! Worship begins at 11 a.m.
This week, our special guests are participants in the International Volunteer Exchange Program. IVEP is a program of Mennonite Central Committee that connects international young adults (like Felipe, right, from Brazil) with host families and volunteer placements in Canada and the U.S. for a year. They've been getting  orientation in our building. Come meet them this Sunday, along with program coordinator Kathryn Deckert.
As always, come early for Christian Education (nursery through high school),  at 10 a.m. On The Way Cafe on the second floor features coffee and conversation for adults starting at 10 a.m. This month, the theme is Excavating Our Congregational Narrative. We'll dig into our story as a local church and the layers that make us who we are. Get ready for a lively discussion!
TUMC is a friendly community that welcomes people of all cultural and ethnic backgrounds, sexual orientations, gender identities, generations and abilities. We are wheelchair-accessible and offer large-print hymnals and hearing assistance devices. We're always glad to welcome newcomers. Whether you're new to the city, visiting or simply curious, please feel free to check us out! For more information, check out the About Us tab.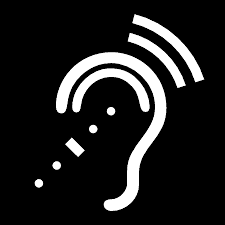 ---
VIdeo of the month
The Pilgrimage for Indigenous Rights, a walk of solidarity from Kitchener to Ottawa by Indigenous people and Mennonite and other church participants, helped draw attention to Bill C-262, a bill to enshrine the United Nations Declaration on the Rights of Indigenous Peoples in Canadian law, which comes before Parliament in October. As Christians devoted to the ministry of reconciliation, we are working to support the recommendations of the Truth & Reconciliation Commission to bring about healing and restoration of relationships between Canada's original and settler peoples. This video explains a little of the how and why.